HOME > DEPARTMENTS
TV & Radio Stations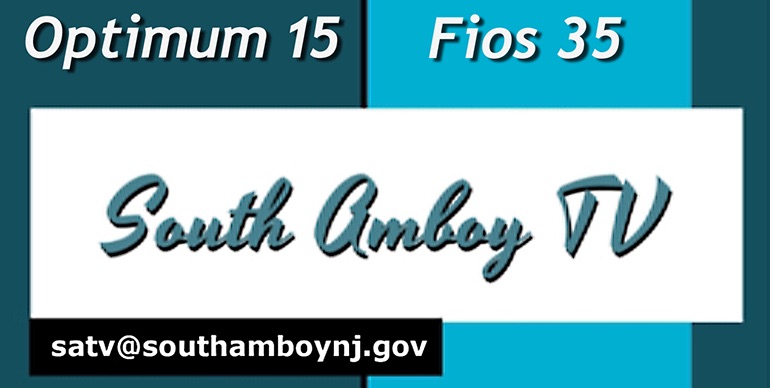 South Amboy TV - Optimum Channel 15 and Fios Channel 35 - is operated by volunteers under the auspices of the City of South Amboy for the purpose of providing information about City services as well as news about events in South Amboy and surrounding communities. Licensed background music, complimented by public service announcements, is provided by Raritan Bay Radio.
Legitimate non-profit organizations may submit information about upcoming events for publication on South Amboy TV's Public Service Bulletin Board (PSBB). PLEASE send your request at least TWO WEEKS in advance using plain text.
Your message should be concise and include nature of the event, date, time, location, & sponsor (i.e., what, when, where and who.)
In most cases, PSBB slides are displayed for 10-15 seconds. Avoid lengthy, detailed descriptions.   Keep it simple - 50 words or fewer; think billboard along the highway. The message should include a phone number, e-mail address or web link so viewers can obtain additional information.
All submitted copy must have a contact name, phone / e-mail, and desired start & end dates.
All postings are subject to approval and SATV reserves the right to edit content of all submissions for clarity and brevity.
Prepared "slides" may be submitted for posting:
The current display area for PSBB slides has an aspect ratio of 3:2, the same width-to-height ratio as a 35mm film slide.
The preferred file format is .PNG which has been shown to provide good resolution when displayed on TV screens.
The slide can be prepared in almost any drawing or presentation software. As an example, Microsoft PowerPoint® has a preset for slides of this size and allows saving to .PNG.
NOTE: SATV is not able to post PDF!
Use a sans-serif font. Avoid bright colors and complicated, "busy" backgrounds.
Legal Stuff
You must be authorized to use any copyrighted logos or artwork included in your slide.
You must have proper permission to use the image of any identifiable persons in your slide.